History
EDUCATION:
Judy Coleman, J.D., graduated with a Juris Doctor from the University of Detroit School of Law in 1990 after completing undergraduate work at the University of Michigan. She was a Michigan Merit Scholar and graduated with honors earning a Bachelor of Arts degree in English and a minor in Spanish in 1987.
During her tenure at the University of Michigan, Ms. Coleman honed her astute analytical skills which have proven to be an important asset in her legal career. Her leadership qualities were evident when she was appointed to the position of Director of Clubs and Organizations on the University of Michigan's campus. In that position, she drafted and put in place a non-discrimination policy which led to the University's first Gay and Lesbian Support Organization to seek status on campus in 1987. She was able to get the organization through the approval process because of her open-minded ability to appeal to people's sensibilities.
Also while at the University of Michigan, Ms. Coleman was asked to serve along with faculty as a member of the Academic Appeals Board, where she adjudicated serious infractions of the student code of conduct and expelled students who were caught cheating or who were not the caliber of student who belonged at the University.
Ms. Coleman was recognized for her negotiation skills and diplomacy when she was awarded an Internship in Washington, D.C., working for the Center For National Policy Review and the U.S. Conference Of Mayors.
Following law school, Judy was hired by The UAW Legal Services Plan when they required a seasoned litigator to take over a very hefty caseload. Within weeks, she was able to get several directed verdicts in favor of her clients. She spent the next five years examining and dissecting legal agreements and contracts and applying state and federal laws in her practice involving trusts, wills, complex probate litigation, consumer advocacy, construction law, real estate, bankruptcy petitions, tax laws, corporate/business contracts, union protocols, general practice litigation, appeals and more.
Her legal expertise and winning litigation strategy soon gained the attention of many veteran attorneys in both the defense and prosecuting arenas alike. She applied her skills in a way which resulted in strong relationships within the federal and state court system (mostly in southeast Michigan region and in Washtenaw, Jackson and Lenawee Counties); including judges, United Auto Workers and UAW Legal Services Plan Directors. This unique combination of training and decades of experience gives her an edge on the opposition as well as her competition. (See testimonials.)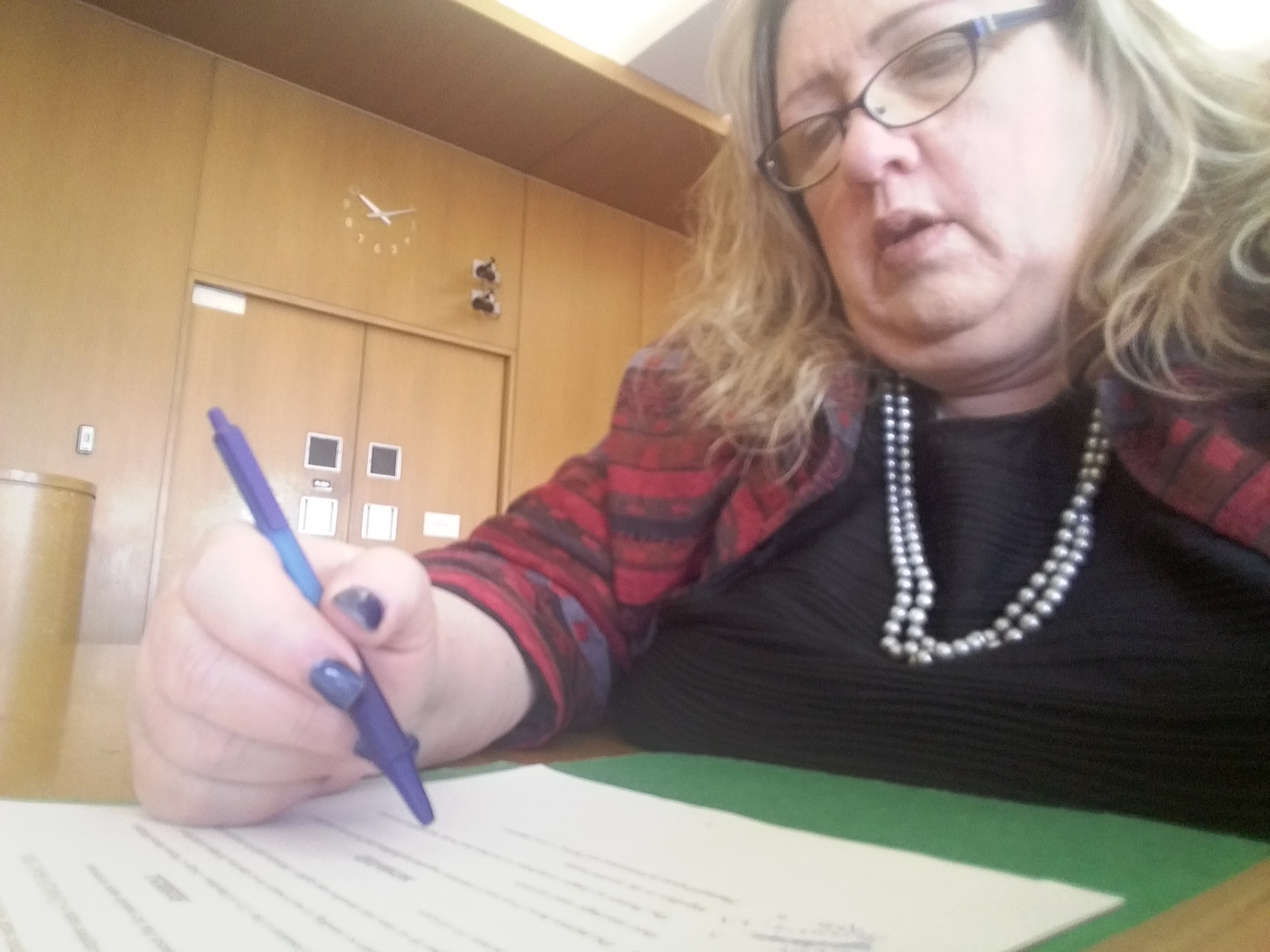 Her practices have taken her throughout the State of Michigan with extensive experience in Wayne, Washtenaw, Monroe, Lenawee, Jackson, Ingham, Genesee and Kent counties.
Ms. Coleman is the proud mother of her son, Ian, who she will proudly tell you is an Eagle Scout.
Regarding General Litigation:
She brings decades of experience as a pre-trial practice training coordinator, a litigation training coordinator, and a legal case management coordinator. Ms. Coleman had a large umbrella of responsibility, holding multiple important positions at the UAW in several of their satellite locations.
With the constant influx of new court cases, she quickly learned to wear many hats and climbed the hierarchy at the UAW from staff attorney to Supervising Attorney and finally Managing Attorney. This heavy litigation experience helped make her a well-researched and thorough litigator.
An attorney with vast courtroom experience, Ms. Coleman prefers the action of the courtroom and it shows in her zealous representation of her clients and the number of cases in which she prevailed for her clients.
25 years' Experience Synopsis:
The advantage of working at the UAW is that Ms. Coleman was consistently challenged by a wave of legal cases with many and varied issues, an advantage to any type of client whether it is a union member or non-union client.
In the current business climate, attorneys are scrambling for cases to keep their practice alive, but Ms. Coleman is someone whose representation is highly sought after. She is busy representing her clients and getting them desired results. She leaves the marketing to those other firms that are constantly looking for work. For years, Ms. Coleman has managed multiple cases and was Senior Trial Attorney for the cases for the majority of her career. Especially in the area of complex probate matters and construction litigation, Ms. Coleman has been asked to consult on cases with other attorneys on numerous occasions.